Native Harvest provides high quality products for retail and the food service industry. Our new product line comes in a 250mL square shaped glass bottle, that is convenient for small families and individuals alike.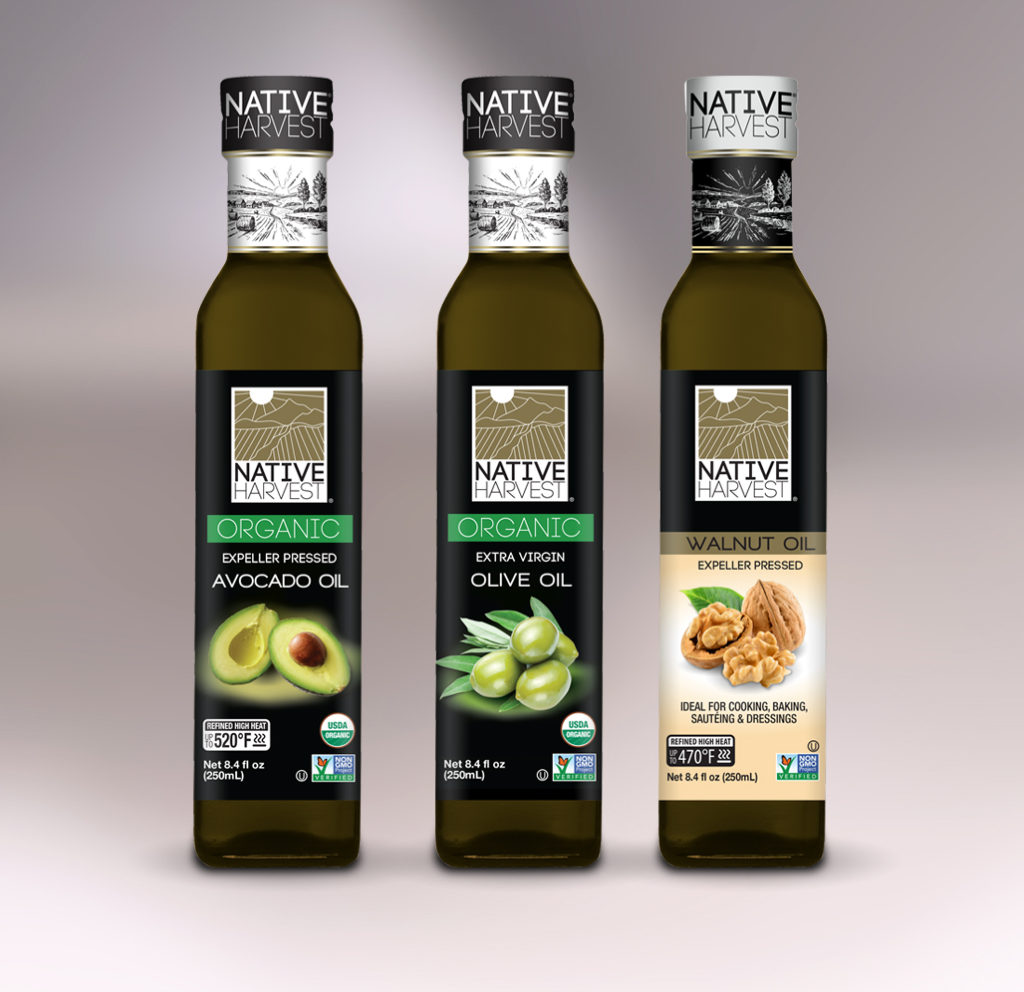 The new product line comes in both Organic/NonGMO & NonGMO formats, providing healthy cooking options for all type of chefs. We make our oils within the highest standards to provide healthier options for the health conscious consumer. Our oils are always expeller or cold pressed without the use of harmful chemicals and additives.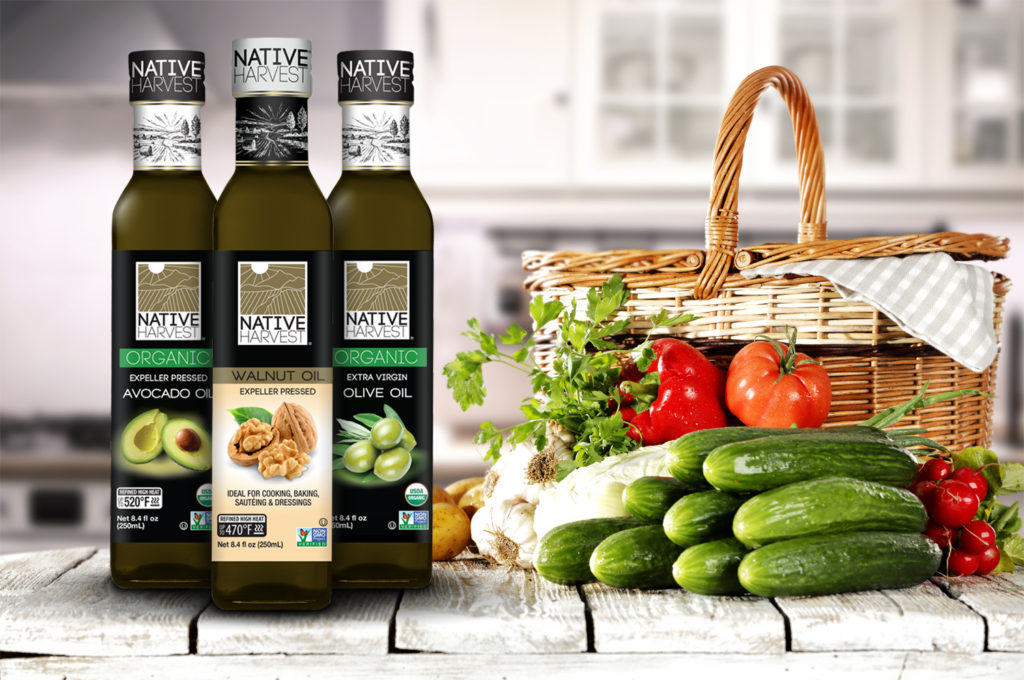 Native Harvest prides itself on sourcing, from mill to market. Our oils are made for High Heat, Refined, Non-GMO & Organic Oils, providing monounsaturated fats and are excellent and stable for high-temperature cooking, baking, sautéing and salad dressings.
Native Harvest – The clear choice for quality oils and ingredients!